Bourne
, G.H.
1972
. The Ape People. London: Rupert Hart-Davis.
Stevig werk (364 blz.) waarin allerlei mensen aan bod komen – meest wetenschappers – die zich met getemde of in gevangenschap levende apen bezighielden. Met verschillende hoofdstukken over het Yerkes Primate Center in de Verenigde Staten
.
Caenegem, B. Van. 2002. Sur la façade de l'hôtel de ville de Mons: l'énigme du Singe du Grand-Garde. Overdruk (11 blz.) uit de Annales du Cercle Archéologique de Mons, Tome 79. Meer info over het stadsaapje van Mons (Bergen): klik hier.
Erb, C. 1998. Tracking King Kong. A Hollywood Icon in World Culture. Michigan: Wayne State University Press.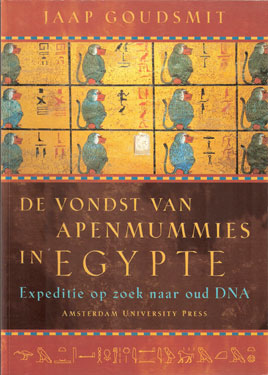 Goudsmit, J. 2000. De vondst van apenmummies in Egypte. Expeditie op zoek naar oud DNA. Amsterdam: Amsterdam University Press. Uitstekend boek (140 blz.) over de bavianen die door de oude Egyptenaren als mummies in galerijen werden bijgezet.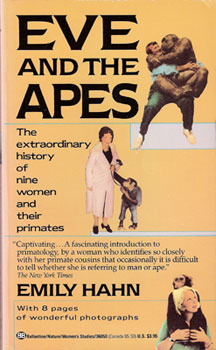 Hahn, E. 1988. Eve and the Apes. New York: Ballantine Books. Pocket (225 blz.) over negen vrouwen die een bijzondere band met apen hadden.
Janson, H.W. 1952. Apes and Ape Lore in the Middle Ages and the Renaissance. London: Studies of the Warburg University vol. 20 – University of London.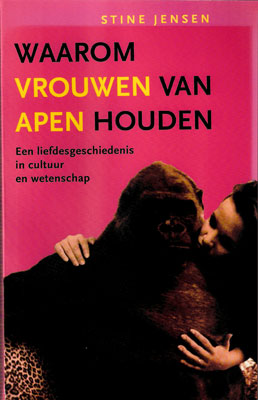 Jensen, S. 2002. Waarom vrouwen van apen houden. Een liefdesgeschiedenis in cultuur en wetenschap. Amsterdam: Uitgeverij Bert Bakker. Uitvoerige, gevarieerde studie (336 blz.) over de fascinatie van (mensen)vrouwen voor apen.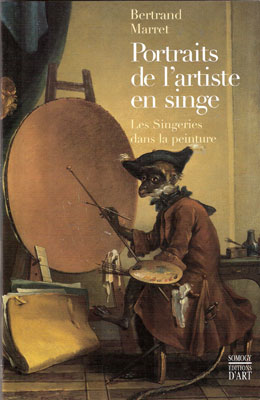 Marret, B. 2001. Portraits de l'artiste singe. Les Singeries dans la peinture. Paris: Somogy éditions d'art. Niet te missen voor de liefhebbers (104 blz., met extra kleurenkatern).
McDermott, W.C. 1938. The Ape in Antiquity. Baltimore: John Hopkins Press.
Reybrouck, D. van. 2000. From Primitives to Primates. A History of Ethnographic and Primatological Analogies in the Study of Prehistoy. Proefschrift Universiteit van Leiden.
Small, M.F. 1984. Female Primates. Studies by Woman Primatologists. New York: Alan R. Liss.
Zuckerman, S. 1998. The Ape in Myth and Art. Kelso: Verdigris Press.